As we are a brand new site however have had long standing shops on Etsy for nearly 10 years. As most of our items are one-of-a-kind hand made items, reviews will not show on the individual listings.  However you can see some reviews on items in our Sold Collection here and some reviews from Etsy include:
Brandi on May 15, 2017 - Review from Etsy purchase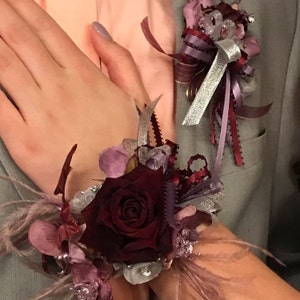 ☆☆☆☆☆  I would like to start by say how absolutely stunning these are. Great quality, amazing customer service, quick shipping and beautifully packaged. Definitely 5+ star products. The kids received a ton of compliments on how beautiful and unique these were. We are very happy customers and will definitely be making future purchases.
☆☆☆☆☆  These earrings are simply beautiful. I could not have asked for a more lovely pair. I would order from her without hesitation!  1pinksky Feb 7, 2017
☆☆☆☆☆  Absolutely gorgeous earrings, prompt safe postage, highly recommended! MERLINMUM on Nov 7, 2016
☆☆☆☆☆  Barbara worked with me to make individually unique sets for all my bridesmaids, mother, and mother-in-law. All the pieces came out amazing! Even more beautiful in person. Absolutely breath taking! I am ecstatic to give them as gifts. I know it will be very memorable and special. Thank you so much again! Can't wait to purchase more in the future! Amanda Meade on Aug 31, 2016
☆☆☆☆☆ Pics just does not do this set justice! I love your jewelry because of the unique color spectrum and high quality beads/crystals & findings. One never "sees themselves coming and going" with your designs.  Nancy Jesse on Apr 9, 2016
☆☆☆☆☆  The second I opened my package and saw this gorgeous wreath, up it went above my fireplace mantel! It HAS to be the centre of attention! Buy from this designer! Debbie, in Calgary, Alberta Canada babies44 on Jan 5, 2017
☆☆☆☆☆ This brought a huge smile on my face from ear to ear and my mother did the same. Beautifully boxed with a burgundy ribbon in a white box for each corsage, with tissue paper, it was like opening a surprise gift. A lovely card was also included, from this seller, she is easy to work with, patience enduring and kind. Thanks for adding to our up and coming day.... Yvette Lynette Lax on Dec 20, 2016
 ☆☆☆☆☆  I love this stand! I make jeweled Christmas ball ornaments and my old stand drooped under the weight. This one is heavier, sturdier, looks great and beautifully displays my creations! Fast delivery and neat boxing/packaging. Elizabeth Carlsson on Dec 20, 2016
☆☆☆☆☆ This door swag is the most beautiful I have ever seen. It was absolutely gorgeous in person. The beading is stunning and the floral placement impeccable. The creators have real real artistic talent with superb attention to detail. Perla Antoniak on Dec 15, 2016
☆☆☆☆☆  Everything I expected, Beautiful! Thank You. canfipaul on Dec 14, 2016
☆☆☆☆☆

 

5 out of 5 stars
This brought a huge smile on my face from ear to ear and my mother did the same. Beautifully boxed with a burgundy ribbon in a white box for each corsage, with tissue paper, it was like opening a surprise gift. A lovely card was also included, from this seller, she is easy to work with, patience enduring and kind. Thanks for adding to our up and coming day....  VLL on Dec 20, 2016
Barb and Dave Zinkhan - Odyssey Creations and BZ Originals